Guide: How to Install Vinyl Tint

Tools required:
a. Water mixed with a couple drops of soap in a spray bottle
b. Bucket of warm water mixed with soap
c. Squeegee or Credit Card
d. Hair Blow Dryer or Heat Gun
e. Xacto knife (optional)

** Having someone help you install the Overlay would increase greatly to have this product installed correctly onto your car. Please do not try it by yourself unless you feel like you can tackle the installation by yourself. **

Installation Scale:
Easy --> Taillights & Headlights that have 90% flat surface.
Medium to Difficult --> Taillights & Headlights that have curvy contour.

I recommend to have a friend help regardless. It should take about 30 minutes to 1 hour to install the overlay onto each light.
If you feel that you cannot do the install yourself, than I would highly recommend to bring the product to your local professional tint installer. Ask them if they can do it. They should have no problem installing this product unless they simply suck at what they do. So ask if they're any good before you give them the job.



Step by Step Instruction:

1. Make sure the surface is clean from all debris before starting! If not than clean it with soap water and use a microfiber rag to dry it out so that all debris can be removed.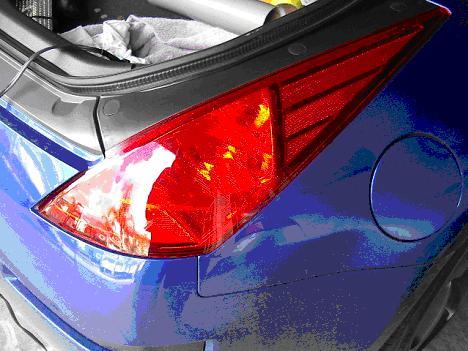 2. Now Peel Overlay from backing and dip it in a bucket of warm water mixed with about 7-8 drops of soap. I usually squirt about half an ounce of dish washing liquid in a bucket and fill it halfway with warm water.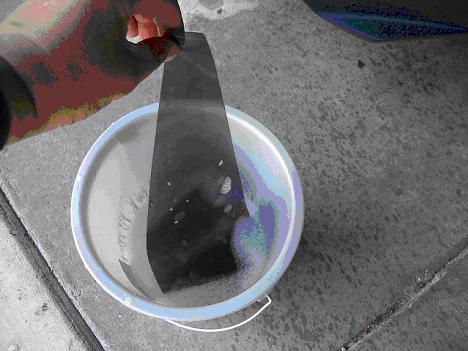 3. Spray some soapie water onto the surface that you want to install the Overlay on (taillight, headlight, foglight, etc.)

4. Carefully place the Tint Overlay on light surface and align it to match the light as best as possible.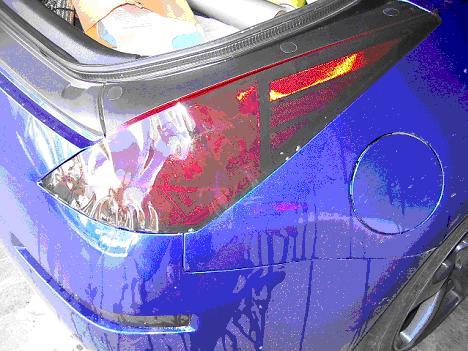 5. Once you have the Overlay placed onto the light ----> Start by heating up one end for about 4-5 seconds on hot air. This will help the vinyl become pliable (soften up) and easy to work with.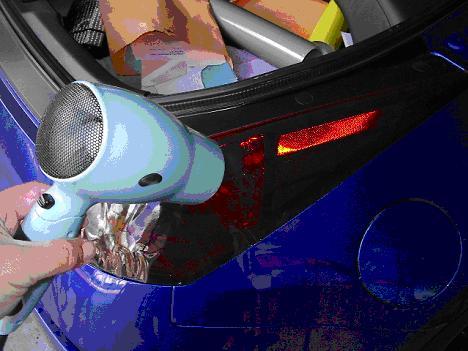 6. Then, take a squeegee or credit card and wrap it in a soft damp cloth to prevent any scratching on the Overlay. Start using a squeegee now to remove the water in between the overlay and the light. Start by applying pressure from one end and slowly work your way across the center of it. Remember to work spot by spot and apply more water if you feel that the overlay is drying up once heat is applied. It should not have wrinkles when heat is applied since the soapie water will keep it cooled.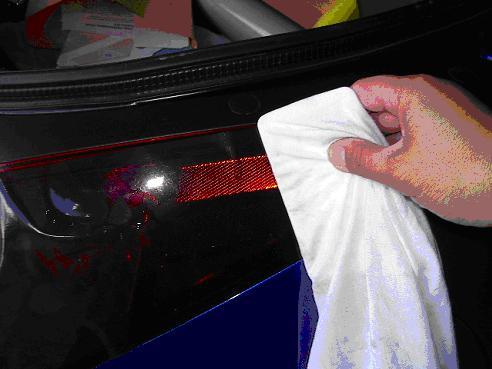 7. You may be discouraged because of all the wrinkles that may occur. DON'T BE!! Start heating the parts where the vinyl has wrinkles up again and stretch the vinyl if needed. (Remember to apply heat for only 4-6 seconds each time you decide to work that part of the vinyl and stand about 7-8 inches away from the overlay when applying heat, whatever you do, don't OVERHEAT it! The vinyl is stretchable once heat is applied on it, but DON'T overstretch it to a point where it may rip). Repeat if necessary.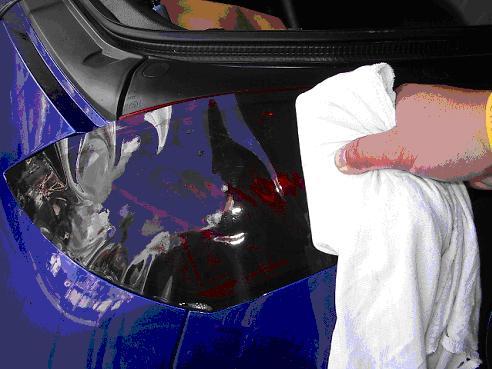 9. The vinyl should soften up with the heat applied and again start using a squeegee to smoothen it out to the contour of the light.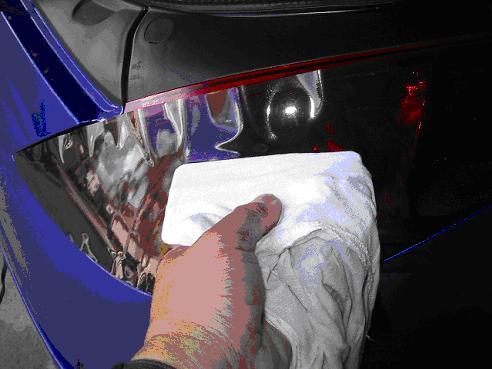 Slowly work your squeegee from the middle outward. Do it slowly. This will ensure the vinyl is dispersed evenly over the surface.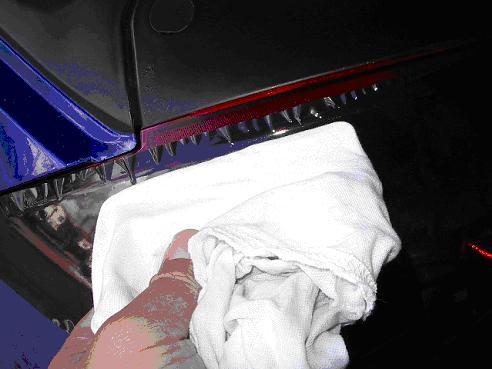 9. Any overlapping areas can be tucked under the edges. Apply heat to the Overlay if needed, then tuck the Overlay in the corner/edges of the light or use an xacto knife to trim any extra overlays if needed.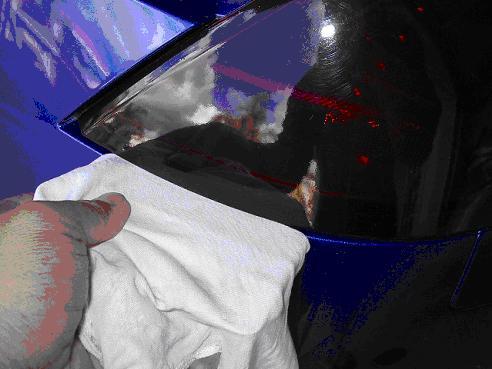 10. Tada! Done! Completion! Repeat for other side.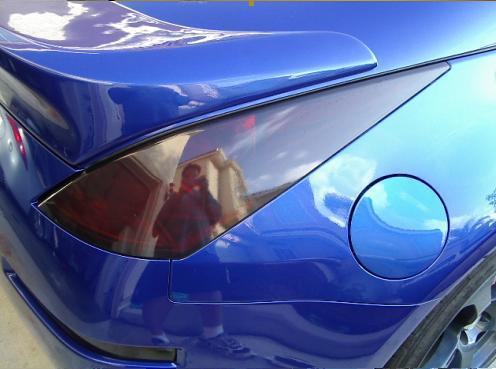 11. Once you are completely done, it is now time to leave your car in the sun/heat so that all bubbles, if any, can evaporate and disappear.